Soldiers featured in this story
De Wind memorial, Comber
Edmund De Wind VC (OC 249) was a Second Lieutenant in the 15th Battalion, Royal Irish Rifles, who was awarded a posthumous Victoria Cross after he was killed in action in March 1918. His family home was located at "Kinvara", Killinchy Road, Comber, County Down.
In 2017, the Edmund De Wind VC Centenary Committee was established in Comber and will unveil a plinth commemorating him in the town square on the 100th anniversary of his death in 2018. Committee member, Jim Hamilton, hopes the memorial will help De Wind's remarkable life story reach a new generation. He said 'now is the right time to honour and reflect on the valour of this extraordinary person. There is a new generation who aren't familiar with him and, hopefully, this will help draw them into this famous piece of history'.1 The De Wind Family are scattered across the globe and some will be returning to his home town and his Alma Mater to mark this important 100th anniversary.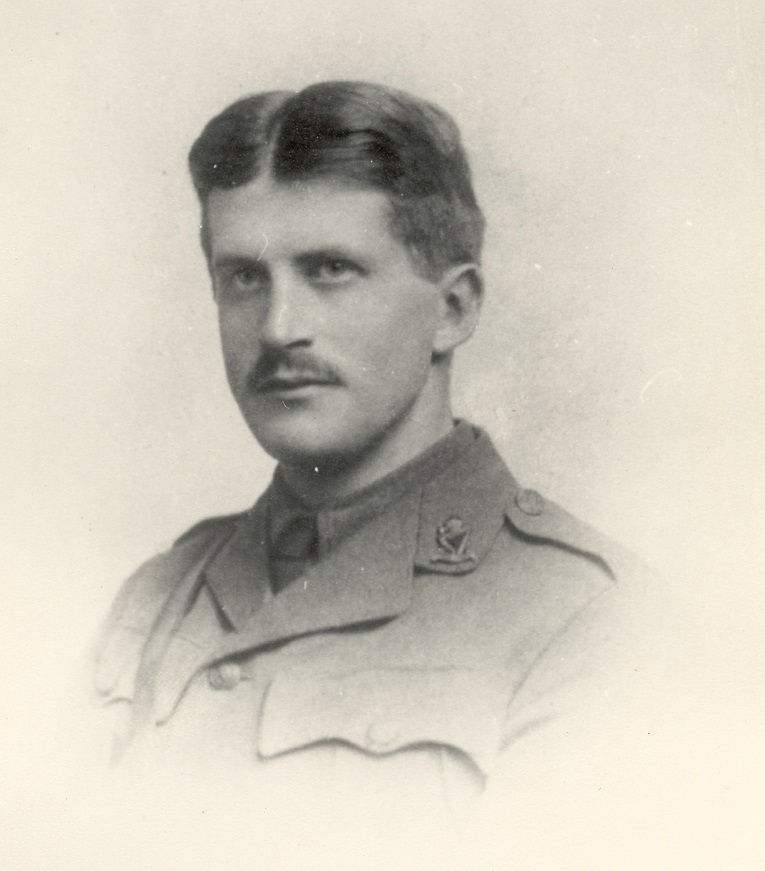 War memorials
Many men were commemorated on multiple war memorials erected by local communities or places where they worshipped or worked. For example, Elliot Johnston (OC 766), killed in action on 1 July 1916 with 'B' Company, 13th Battalion, Royal Irish Rifles, is commemorated on the Campbell College Belfast, Newtownards, Strandtown and Queens University Belfast war memorials.